Poor Polly Pickle Nose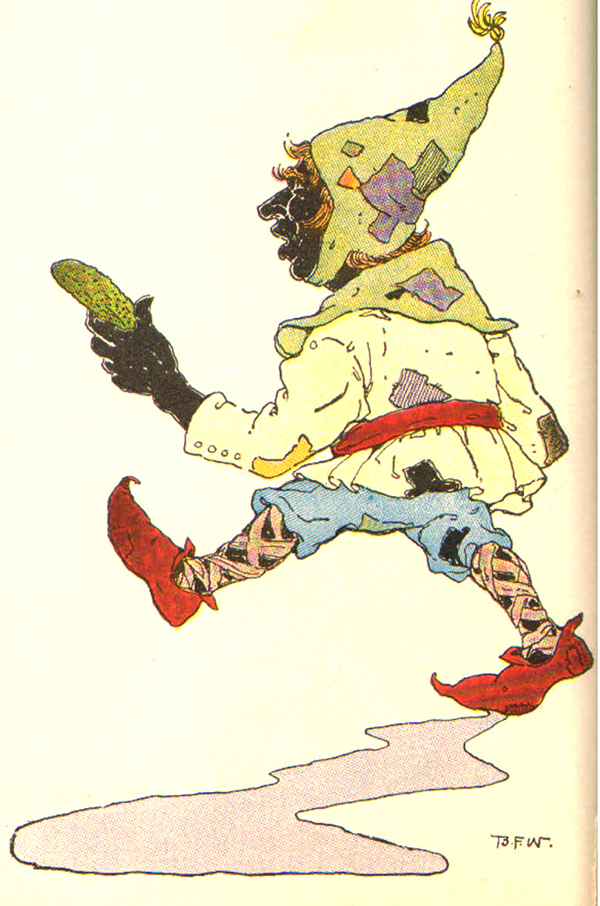 Many old nursery rhymes are not as warm and fuzzy as they are today. Some might even cause nightmares! Take for instance…

Poor Polly Picklenose

"Polly, Polly, goodness gracious! Now you quit that making faces."
Polly laughed at what they said,
Cocked her nose and went to bed.

But the big black Boog abo heard,
and he came without a word;
Walked right in — you bet a nickel!
In his hand a great, green pickle.

Stalked along with steady pace,
Stuck it right in Polly's face,
Pinned it fast, and there it grows—
Poor Polly Picklenose!


More at Once Upon a Time
HOME

All images and writing are copyright Mary Lee Mattison 1/8/1981 All rights Reserved.