Victuals and Drink
Victuals and Drink

This character is described as an old woman and not an old wife
I think she lives alone. "She lived upon nothing but victuals and drink". Victual is a word meaning food. Drink, on the other hand, is not used here as a verb but as a noun. Without the preposition a (drink) it is commonly taken to mean alcoholic beverages.
The last line is a bit of humorous satire. Everyone knows that the more alcohol you drink the louder and more eloquent you become. [sic]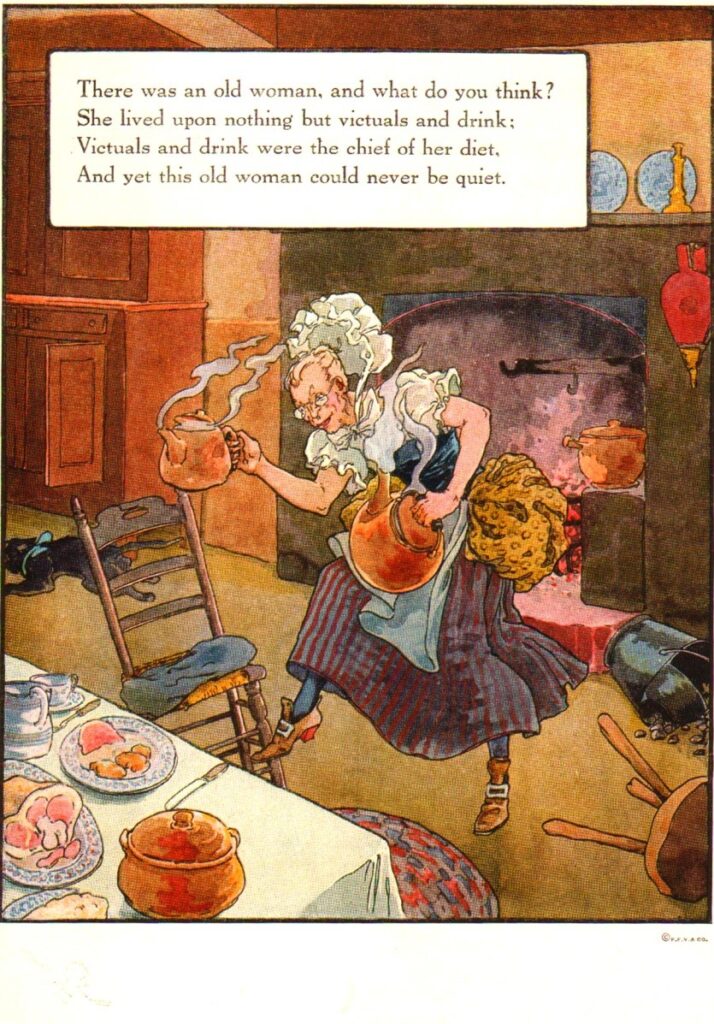 More: Once Upon a Time
HOME

All writing copyright Mary Lee Mattison 1/8/1981 All rights Reserved.